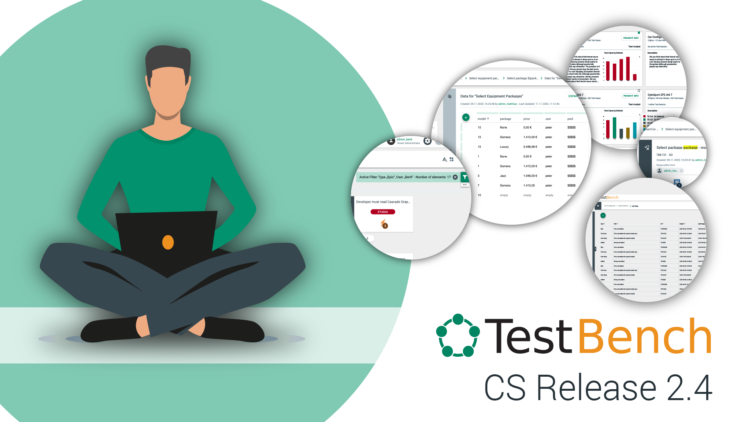 Release-News: What's New in Release 2.4
Out now, the release 2.4 with our highlight: The data-driven testing extension.
Here it is, the release 2.4 of TestBench with exciting new features and revised design. Enjoy trying out the new features!
Data-Driven Testing
With Testbench's data-driven testing extension, you can enrich test cases with parameters, add a data table to each test case, and view all derived concrete test cases that are instantly created from the data table.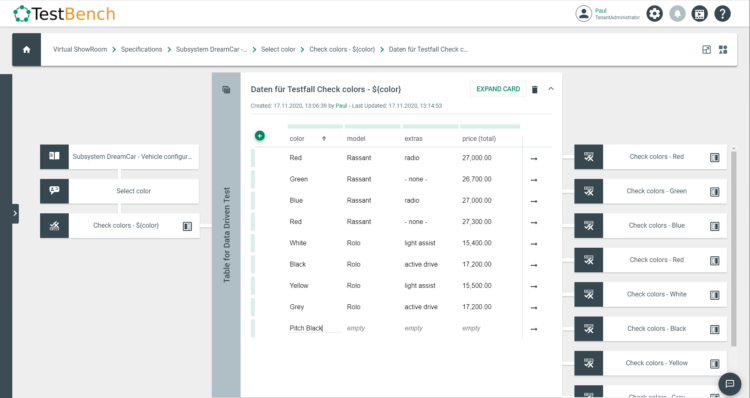 New Layout for Home Screen
TestBench's Home Screen appears in a new clean layout, presenting more details at one glance. Mark your favorite products and see them at the top of the screen.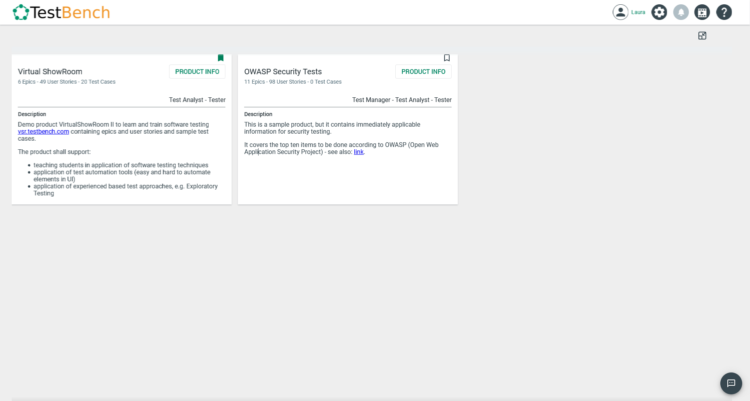 Grid View for Product Home Screen
Choose the new grid view for the Product Home Screen to see all product elements like Epics, User Stories, Test Cases, and Defects as an easy-to-read list. Sort the items on the list as you like.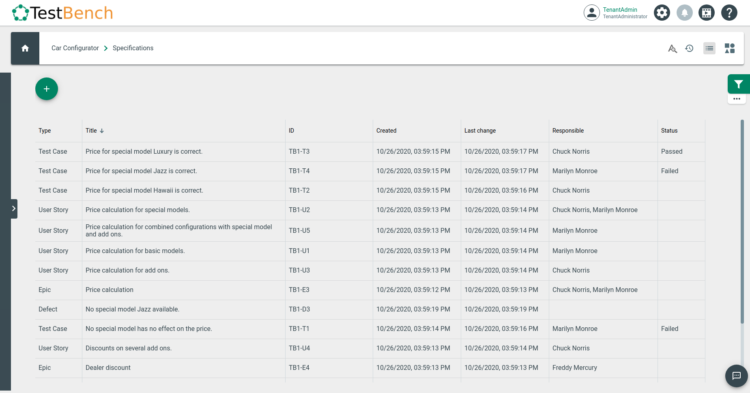 Improved Filters
The filters come along in a fresh design. Try out new filtering functionalities; now it is possible to use the same filter element as, for example, "filter by field" multiple times in one filter. Save filters by name and use your saved filters in tile view, table view, statistics, or history.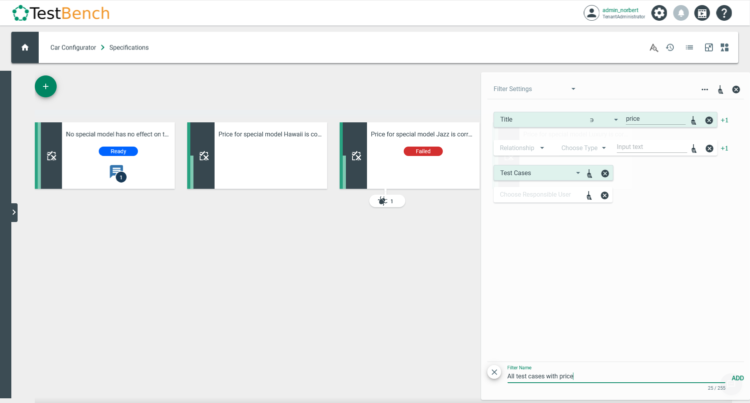 More Language Support
With the current release, another language is available for the user interface. Choose between English, German, and now also Spanish. The content translation has two new language versions to offer; now American and British English are available as well as European and Brazilian Portuguese.
Curious about the new features? Register for the free basic version of TestBench and start testing right away!